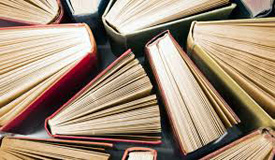 Professional Translations
Well International Translation Services offer multi-language translation, interpretation, documents for notarization and certification, video subtitling, recording verbatim, graphics design, typesetting, consulting for overseas study..etc.
Languages:
Well International Translation Services offers services in multiple languages, including translation in English, Japanese, Korean, Spanish, Portuguese, Italian, French, German, Arabian, Thai, Vietnamese, Philippines, Indonesian, Russian, Turkish, and Dutch, as well as other rare language or regional dialects. We offer over 100 types of services in globalized excellence.
*To protect the rights of customers, Well International Translation Services keep confidentiality of the documents consigned by customer and we do not disclose your information. You can consign your documents for translation to us and we will delete and destroy the original documents upon delivering the translated papers. The same process applies to documents given for quotation without consignment. To accommodate customers' need in confidentiality; we can also sign a NDA (Non-Disclosure Agreement) to provide the safest protection for our cooperation. Please inform us if you need to sign an NDA and we will be pleased to help you with this service.