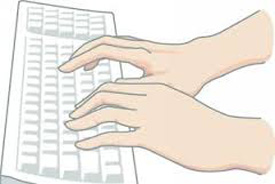 Verbatim Recording
Well International Translation Services owns professional verbatim teams that can offer you immediate, fast and excellent verbatim and verbatim typing. Our verbatim staff can work on Mandarin Chinese, Taiwanese, Hakka, Cantonese, English, and other foreign languages.
Our service team owns years of experiences in paper interview, court verbatim, phone recording, product interview, conference menu…etc. Well International Translation can help you convert the recording into text. We also offer services in recording conversion to fully meet the different requirement of customers.
*The prices and delivery time are subject to the sped, quality, and number of persons talking on the recording. We suggest you to offer your recording for our evaluation. Please contact our specialist for more information on how to provide your recording files.