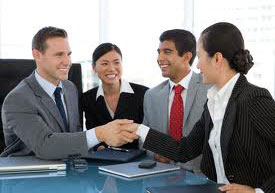 Professional Interpretation
Interpretation is one of the most frequently required services for business. Well International Translation Services own the largest number of interpreters in different languages and with rich experiences to help you understand customer needs immediately. Well International Translation will select and accommodate you with the most suitable interpreter for escort interpreting, consecutive interpreting, or simultaneous interpreting with the highest difficulty. We also offer long-term and short-term project based services.
Escort/Consecutive Interpreting:
Our English interpreters, Japanese interpreters, Korean interpreters or interpreters specialized in other foreign languages can help you receive foreign guests, visit from foreign customers, company or factory visits, employee educational training, foreign technician product teaching and maintenance, and domestic touring or guide.
Business Interpreting:
Exhibition interpretation, conference interpretation, business negotiation, contract signing, phone interpretation, foreign-language hosting, press conference interpretation, and product presentation.
Simultaneous Interpreting:
International symposium, seminars, large international conference, corporate annual assembly, opening ceremony, and academic seminars.
Well International Translation Services also assist customers with leasing infrared simultaneous interpretation system. Please consult with us.
*For other interpretation services not mentioned here or if you would like to know more about the price of interpretation services, please call directly for more information.